Starting a blog is a breeze these days thanks to the comprehensive guides available online. All you have to do is choose a blogging platform, domain name, host, theme, and your blog is ready! But to keep your blog's audience engaged you need to publish interesting and most importantly relevant content every now and then.
This is where the challenge lies. You have to come up with new content topics for your blog posts. Though initially you may be teeming with topics and ideas, these tend to dry out at some point bringing down the frequency of your posts. Looking for inspiration? These are the 12 places you want to look for ideas for your content topics.
1. Facebook Groups are a Topic Mine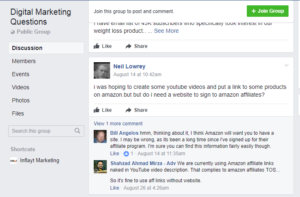 Facebook, being the king of social media is obviously the place to start. Join Facebook Groups relevant to your business, and engage in the discussions. This allows you to interact with like-minded people, presenting a constant stream of topics and ideas. The group members can give you insights on happenings and trends around the world that are relevant to your business. Also, the different perspectives of the group members on a single topic will help you engage a wider audience.
2. Keep a tab on what's trending on Twitter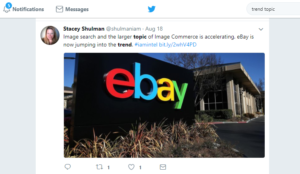 Follow your industry's bigwigs and influential leaders on Twitter to know what's trending in that field. Check out the articles these people share or recommend for inspiration for your content. Identify the topics trending on Twitter that are relevant to your product/service. The more engagement a particular topic has, the better the chances are that your audience will love it.
3. Look out for topics on forums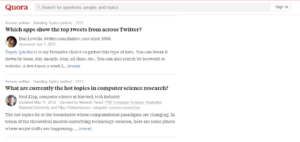 Forums and communities are some of the best places to source topics for your blog. Forums like Quora have thousands of people posting questions everyday about almost every niche. Look out for the latest ones related to your field for current topics. These people are online asking those questions probably because they haven't found satisfying results on the net. Build your content around that topic and you will attract organic search traffic to your blog.
4. Ask your subscribers
As simple as that. Find out from your audience what they are interested in reading about. You can do this by mailing your subscribers or even using a survey app by integrating it with your email provider. The results allow you to create content that your potential buyers will engage with, and may even lead to purchase conversions.
5. Check out the comments of popular blogs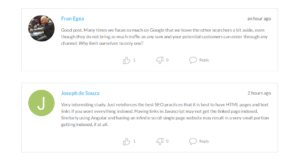 Keep tabs on other blogs related to your industry and their most popular blog posts. The comments sections of the most popular blogs usually have a lot of engagement from their
audiences. These comments can give you insights and new perspectives for content topics. The audience of these blogs are your potential customers too. Curating your content around these comments will help your blog attract some of your competitor's audience and probably convert them into your customers.
6. Put together your customer service inquiries
Ask your customer service team to come up with a list of commonly asked questions. These professionals speak and deal with your audience on a regular basis, making them an ideal source of content topics that your audience is looking for. A look at these questions will give you ideas and new topics for your posts. When these questions become your blog topics they also bring down the number of customer service inquiries.
7. Revisit your older posts
This time you aren't looking for inspiration elsewhere. Your own blog's successful older posts might give you interesting ideas for new topics. Given the fast pace of our dynamic industries, things keep changing and evolving over time. Revisiting older posts in newer times might give you the opportunity to update these topics as suitable to the current scenario. Use your Google Analytics data to identify your most viewed and most shared posts and to determine if it is worth revisiting these topics.
8. Follow top media outlets for current happenings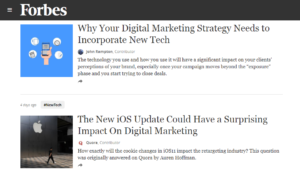 If a story related to your industry features in one of the top media outlets like Forbes or Huffington Post, these topics are definitely worth featuring on your blog too. These media outlets do a lot of work and analytics before zeroing in on their topics to make sure it is timely and interesting to engage its audience. Keep yourself updated with such topics by simply searching these websites daily.
9. Google Search suggestions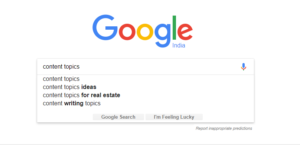 When you type into Google's search box you will see a list of suggested searches, these suggestions can serve as an inspiration for your content topics. These suggestions are the most searched keywords and terms related to your industry. Developing your content around these topics and optimizing it with those keywords will get you scores of search traffic.
10. Flipboard topics
Flipboard features aggregated content from every industry and niche, making it the perfect place to see what is trending in each industry. Enter search terms related to your field and see recent content that has been shared relevant to it. If it has been shared, the audience must have found it interesting and useful. That means, content developed around similar topics will be received positively by your audience too.
11. Random Topic Generators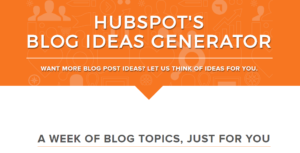 Random Topic Generators are tools specifically designed to generate content topics for blogs. But these aren't completely random, input keywords or terms related to your industry or niche and the generator gets relevant topics for you to write about. Some of these topic generators like Hubspot's blog ideas generator are free and can get you a week's worth of content topics in seconds.
12. Sub-Reddits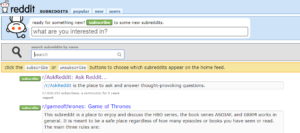 Reddit is an amazing source not many people think of, but it lets you in on an array of topics people from all fields are discussing and sharing. Look for the subreddits that have the most engagement and upvotes. High engagement indicates the topic's potential to interest your audience.
Learn more about content strategy for inbound marketing here.