SEO Growth Agency – Search Engine Experts
When your customers are searching for solutions, do they find you or your competitors?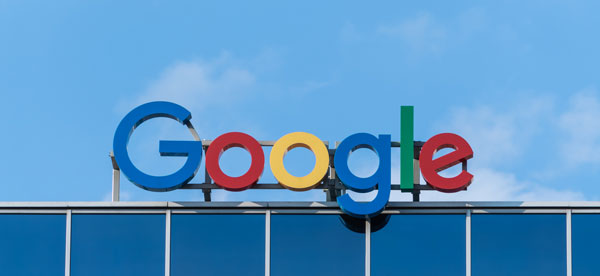 SEO Services
Fix Google ranking issues and show up in relevant searches. Below, you will find an overview of our various services that improve search engine rankings. Our holistic approach to SEO is built on modern best practices according to the latest search algorithms.  
The purpose of an SEO audit is to uncover opportunity areas. This process can range greatly in detail and complexity. A website audit report may be as simple as a few pages of immediate action items, or it may be up to 20 exhaustive pages of ways to improve your search rankings. Some common on-page SEO problems include missing titles, missing content, keyword density issues, page load time errors, and poor URL mapping.
With a simple audit, you will receive a thorough guide outlining the website updates which will provide the most immediate impact. It will also include guidance for upcoming content, direction for a backlink strategy, and a thorough action plan for using SEO to gain a competitive advantage through organic search.
Development of Optimized Content
For some businesses, the fastest way to gain better search rankings is to develop content optimized for SEO. SEO content development is the process of creating new digital assets that support your SEO strategy. These assets can be blog posts, articles, videos, images, white papers, and more.
Today, the way users interact with your content is often more important than the technical structure. Therefore, user engagement plays a big factor in search rankings. In addition to providing you with content direction, we also offer SEO content writing as a service. Our years of SEO writing takes the guesswork out of your next article.
On-page SEO is the process of optimizing all of the areas that can be improved within your website. These on-site changes can be implemented by the webmaster, web developer, or site owner. On most occasions, we can make these changes once we receive website access. On-page SEO is always the first step in every successful SEO campaign. This is where we make changes to page titles, headings, alternative keyword density, internal link structure, and location-specific localization factors.
Generally speaking, on-site SEO changes can be done once without the need for continual monitoring or maintenance.
One of the most important SEO ranking factors is the quantity and quality of websites linking back to your site. Every time another authoritative website links back to your site, Google thinks "Wow, this page is a great resource. Let's show it more often."  Therefore, building these valuable backlinks also happens to be the most expensive and time-consuming part of SEO. But done right, it's worth it. Good quality inbound links can immediately attract new clients. This process has way more to do than spamming forums and updating directories. Let us show you how to do it right.
The Starter Approach
Perfect for businesses just starting out with SEO.
The Starter SEO Approach gives you fundamental search engine optimization which can show a considerable result in SEO performance on a budget. 
Choose 10 keywords
We help you optimize on-page content for up to 10 target keywords.
Choose 10 Pages
We perform search engine optimization on up to 10 pages of your website.
Title Tags
We alter title tags to improve page ranking performance.
Meta Descriptions
We update meta descriptions so your pages look better in search engine results pages (SERPs) for better click-through rates.
Keyword Research
We use the best tools and industry practices to uncover the most relevant keyword ranking opportunities.
Content Writing
We write content to improve on-page keyword optimization.
Content Marketing
We help you plan a content roadmap to help you increase performance over time.
Heading Tags
We create or alter heading tags to optimize for campaign keywords
Internal Linking
We restructure the internal links of your website to boost SEO performance.
Data Benchmarking
We capture data at the beginning of the SEO process to set benchmarks and monitor improvements.
Monthly Reporting
Each month, you get a report from us showing movements in search engine rankings for your target keywords.
Backlink Reports
We provide a list of websites linking to yours and present opportunities for generating more backlinks.
The Local Search Approach
Perfect for regional businesses, retailers, and service providers.
The Local SEO Approach helps small businesses get found in search engine results by customers in their local region.  We help you improve search engine rankings using industry-standard optimization practices as outlined below.
Keyword Research
We do extensive keyword research to make sure that the alterations we make to your website will improve search rankings for your target set of keywords. We also guide you in selecting the target keywords that give you the best advantage.
Local Listings
We create and optimize local business listings on services such as Google My Business, Apple Maps, Facebook, and more.
On-Page SEO
We improve your on-page content, heading tags, meta descriptions, and more technical SEO elements which improve local ranking.
Titles and Meta Descriptions
Local SEO will come to a grinding halt if your website doesn't have optimized title tags and meta descriptions. We work with you to set them up correctly.
Content Writing
We rewrite a portion of the existing content on your website to make your site more relevant in local searches. Therefore, increasing local website traffic.
Backlink Building
We help you build strong local backlinks to improve your local rank.
Analytics Setup
We set up and/or optimize your Google Analytics account to help you see the results of your SEO efforts. We also help link Analytics to Search Console and Tag Manager where applicable.
Competitive Analysis
We present a wealth of SEO data on the competitors of your choice. Therefore, you gain valuable insight into how your business is improving versus their efforts.
Monthly Reporting
After we create an initial report for benchmarking, we continue to develop monthly reports to show you the change in website traffic and search engine rankings based on our efforts together.
The Borderless Approach
Perfect for national businesses, international businesses, and companies with a global focus.
The Borderless SEO Approach helps companies improve search rankings for keywords that matter to customers beyond a defined local region.  The Borderless SEO Approach contains everything in the Simple SEO Approach PLUS the following:
Conversion Tracking
We set up conversion tracking for your optimized pages so you can see how many leads and sales come as a direct result of your SEO efforts.
Content Writing
We rewrite a portion of the existing content on your website to make your site more relevant in local searches. Therefore, increasing local website traffic.
Blog Post Development
We work with your team to prepare for and develop new blog content that supports your keyword ranking goals.
File Size Optimization
Search engine page rankings can be affected by the time it takes for your web pages to load. In many circumstances, this is due to images or other files that are too large in size. We optimize content on your selected pages to speed up page load times.
Schema Markup and Rich Snippets
Schema markup is invisible website code that we add to your chosen pages. Schema code informs search engines about important data such as ratings, reviews, prices, locations, and more. Schema markup makes it possible for search engines to display this important data directly in search engine results pages (SERPs).
SEO Audits
Perfect for any business who wants a thorough SEO audit done on their entire website. You may have an existing team to implement the changes or you may opt to hire our company to implement them. This is the best way to discover what needs to be done.
Content Analysis
We do a full audit of your existing site content and compare with the performance of competitor content.
Keyword Research
We do extensive keyword research and make recommendations for the keywords you should target in your future content campaigns.
Internal Link Audit
We review all of the internal site links in your existing content and make recommendations for improvement.
Content Development Plan
We put together a content calendar with recommendations for the types of content you should create, timelines to completion, and suggested labor resources to get it done.
Existing Content Alterations
We share the ways you can alter existing content on your website to improve search engine rankings.
Inbound Link Audit
We give you a full overview of the websites linking into your pages and make recommendations for how to get more quality links while removing low-quality backlinks.
Content Reorganization
Sometimes restructuring your content can make big improvements in search rankings. We suggest how you should reorganize content on your existing site to make these improvements.
Content Recommendations
We guide you with respect to the types of content you should create to support your SEO strategy.
Speed Analysis
Using industry standard software and best practices we audit your website speed for each page and offer suggestions for improvement.
User Experience Analysis
A big factor in search rankings is how the user interacts with your site after visiting a webpage. We analyze each page and provide a plan for improving site usability.
Meta Tag Audit
We review your site for missing meta tags and suggest where to implement them.
Crawlability
We audit the ability for search engine bots to crawl your website and make recommendations for improving the ability for your website to show up in search results.
301 Redirect Audit
We map the existing 301 redirects on your site and inform you of any missing gaps in your redirect map.
Schema Data Audit
We analyze your site for places where schema structured data can be added to improve search engine visibility.
404 Error Audit
Often website owners are unaware of broken links and inactive pages on their sites. We analyze this and provide you a list of 404 error pages and suggestions for fixing them.
URL Structure Audit
The structure of your site URL slugs is a make-or-break search ranking factor. We analyze this and provide suggestions for improvement.
Get Help Today
Fill out the form below and we will contact you about your SEO needs.