GROWTH-DRIVEN WEB DESIGN
Growth-Driven Design services make it possible to improve the performance of your company's website without the need for a whole site overhaul. Effective, incremental improvements that move the needle.
Traditional Web Design is Broken
It takes the average small to medium-sized business 2 years between website refresh projects. How long has it been since your last revamp?
The problem with traditional web design is that the process assumes that once a website is launched it won't be measured or monitored regularly – or if it is monitored, it won't be monitored granularly. Growth Driven Design destroys the traditional model by implementing a design process that monitors the performance of page elements down to tiny detail. Then, areas of improvement can be quickly spotted and easily adjusted.
KEY PROBLEMS WITH TRADITIONAL WEB DESIGN
Two to three months is the average website design schedule. Many of your employees will also get sucked into creating content for the site which is beyond the scope of the designer's ability.
Anywhere from $15,000 to $50,000 for the average SMB website overhaul. That usually comes without any data showing how the investment will deliver positive results. It's a big ticket item with no guarantee.
Since most website developers don't know how to or decide not to gather performance data, you will be spending all that time and money on a website that is based on assumptions.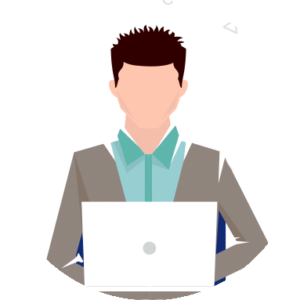 GROWTH DRIVEN SITES
Let us handle your next web build and we'll convert your existing site to a growth driven platform which is thoroughly laced with data collection points. Visitor actions influence every site adjustment thereafter.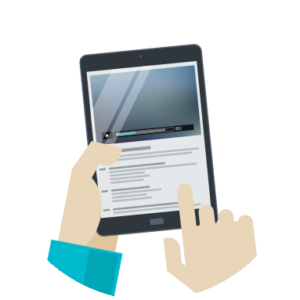 WEBSITE AUGMENTATION
If you already have a rocking website that you don't want to change, we can infuse your current site with extra landing pages, content pages, and more – gathering data for growth.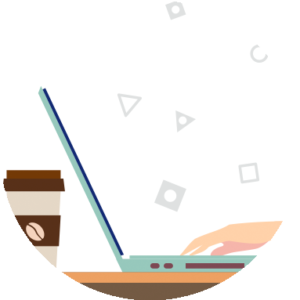 LEADS MACHINE
As an inbound marketing firm, we keep inbound lead generation at the center of everything we do. Growth Driven Web Design has inbound lead generation as a core focus and goal.
How We Do IT
There are a number of different phases that are essential to building good content. We strategically implement each phase and monitor the performance so that your content generation project is a success.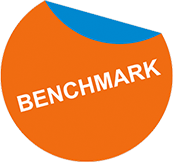 First, we review what data we can currently gather from your live website.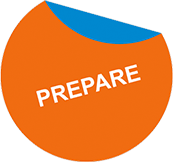 We mutually decide on the best plan of action and coordinate resources between our team and yours.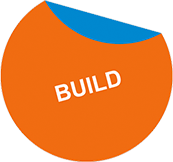 We build the new website or site elements and include all data capture points for future insight.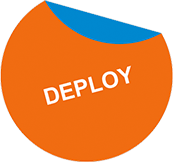 We systematically deploy your new website/elements in a way that is least disruptive to current operations.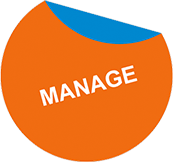 We constantly monitor your website user data to see how visitors are interacting with your assets.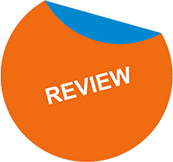 On a regular basis we review site data with you so that we can implement continuous incremental improvements.
High-Impact. Low-Risk. Growth-Driven.
Growth Driven Design gives you immediate insight into the most valuable improvement areas. Instead of investing huge resources into massive website projects, Growth Driven Design makes quick and powerful changes to site designs as recognized and as needed. You can double lead generation in 3 months instead of waiting 2 years.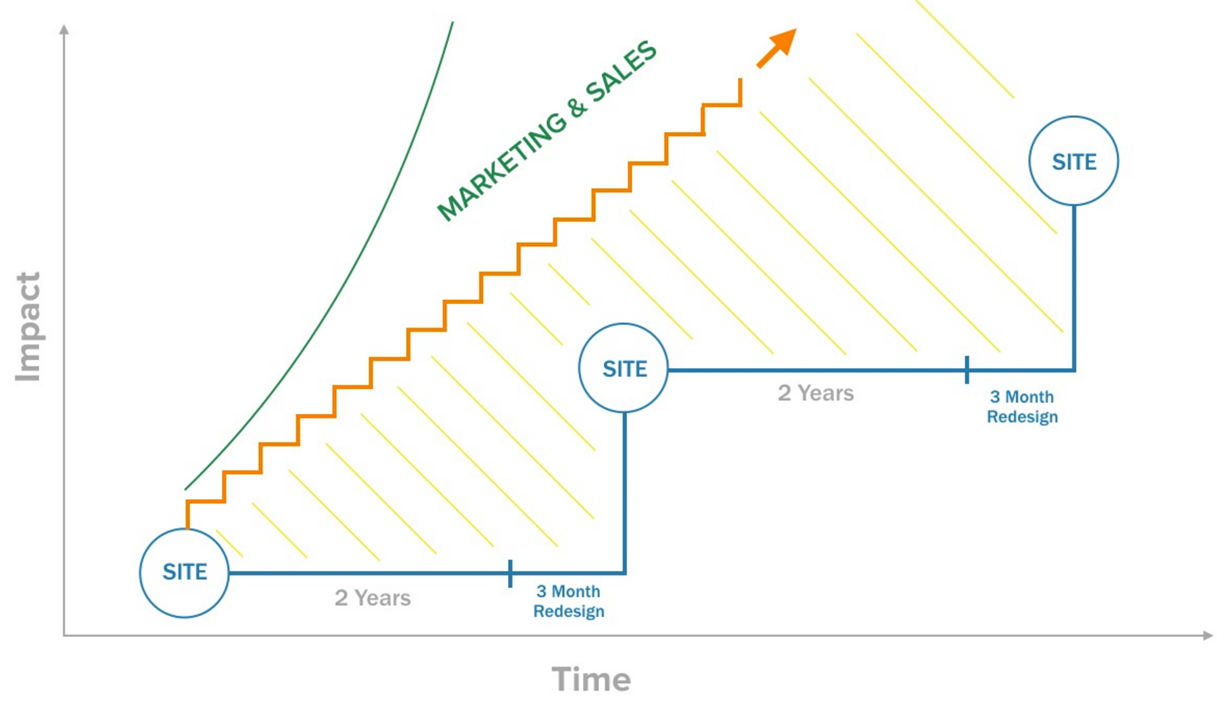 ---
Let's Talk!
It's time to get set up with the best website growth plan around. Use the form below to request a discovery call. We'll get back to you within 24 hours for a free consultation.
REQUEST A WEB DESIGN CONSULTATION