SaaS-based digital delivery app maker SendOwl expands into new market territory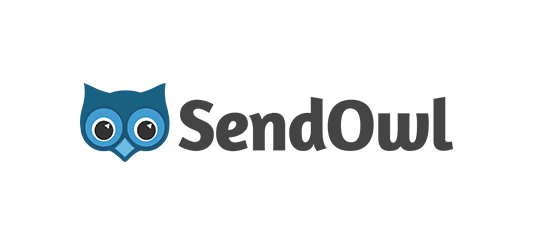 About

SendOwl
SendOwl makes it easy for users to sell and deliver digital products from websites, blogs, social media or anywhere else you can paste a link. Based in London, SendOwl has enabled users to sell over $250,000,000 of digital products in more than 180 countries.
SendOwl has been bootstrapped and profitable since it began in 2006. After years of consistent growth, SendOwl hired Inflayt Marketing to augment their current strategy with new insights and activities.
Engaging with Inflayt gave the core SendOwl team the ability to focus on their most important business drivers, while outsourcing new marketing innovation.
Increased Customer Profiles
New Outreach Strategies Created
Conversion Optimization Improvement
How we helped:
Customer profiles
Once Inflayt started working with SendOwl, our first priority was to create buyer personas based on existing customer data.  Armed with the knowledge of these customer profiles, we were then able to construct new customer profiles based on similar habits and lifestyles. These new buyer personas would be the backbone of new marketing strategy and testing.
Hyper-Targeted Social Outreach
SendOwl's platform can be used by entrepreneurs globally, so we decided to leverage the big data targeting offered by Facebook and Twitter to spread the SendOwl message to new users matching existing customer profiles.  Using a mix of drilldown segmentation and retargeting we built and optimized social ad programs that convert on autopilot.
Automated Social Media
Leaning on Inflayt's experience with various marketing tools, SendOwl was able to put together an automated social posting strategy that resulted in ongoing sales conversions with less effort.
Landing Page Conversion Rate Optimization (CRO)
When we first engaged with SendOwl they had an impressive conversion rate sitewide.  However through A/B testing various headlines and adding digital media elements, we managed to improve conversion rates another percentage point.
New Content Channels
As a media team, Inflayt developed video, audio, infographics, and imagery for SendOwl to use to augment their inbound marketing strategy.  We saw significant jumps in engagement on YouTube, Facebook, and blog posts due to the interactive content and media.

"Inflayt Marketing helped us develop, implement, and test a variety of new strategies to open up market opportunities. We discovered what works and doesn't work for our brand's marketing outreach. We found a number of good 'watering holes' that will be profitable for the long-term."
George Palmer Founder, SendOwl
The Outcome:
SendOwl was able to hone in on the most appropriate marketing strategies for its brand. Most importantly, we discovered the groups of customers who are sales-ready versus the groups who aren't at a stage to sign-up. Distinguishing between the two categories saved SendOwl from future ad spend wastage. It also led to a hyper-focus on exactly the type of buyer who can become a customer today, significantly shortening the sales cycle on marketing-generated leads.
Inflayt's partnership with SendOwl prepared the bootstrapped company to move into its next phase of growth with a keen focus on the most profitable activities.
Contact Inflayt and see how we can help your brand expand!