Technology staffing firm Landis Consulting Group finds a marketing partner who speaks their language
Industry – Professional Services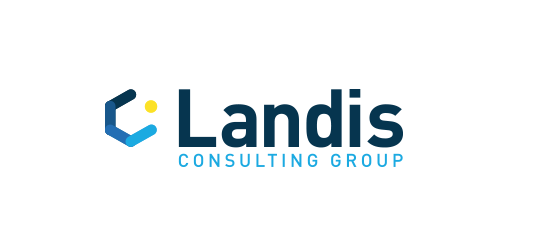 About

Landis Consulting Group
Landis Consulting Group, LLC is a small, specialized recruiting and consulting firm servicing the greater Pittsburgh area. They have a dedicated focus in the areas of networking, systems and IT Service Management and provide both contract and direct hire services.
Landis is a woman-owned business built on a solid foundation of industry expertise, an eye for talent, and the unshakable belief that people are the key drivers to any organization's success. Founded by two sisters with a combined 20 years' industry experience, Landis isn't just any IT staffing and recruiting firm.
But when you're not the average firm, you can't settle for average marketing communications!  That's why LCG engaged Inflayt Marketing to assist in building a brand image and communicating complex ideas.

How we helped:
Growth Driven Design
When LCG was launching their new venture, they were eager to build a website and online presence that was flexible enough to meet the demands of a start-up.  Inflayt Marketing put together the perfect "Growth Driven Design" solution.  After the initial website launch, LCG is now able to make incremental improvements to the site design and copy on a monthly basis, enabling consistent growth in performance throughout the year.
No Learning Curve on Lingo
One of the biggest challenges that start-ups face is finding a marketing partner who understands the language of their business.  Many progressive companies have terms and lingo specific to their industries that take months or years to learn.  Since Inflayt has tons of experience working with SaaS, IT, and professional services firms, we were able to provide LCG with a valuable level of understanding so we could get a head start on projects.
Social Media Management
Coming up with headlines, images, content, and distributing them across all social platforms is quite a time consuming ritual. We can do it faster and with better results than most.  That's from years of experience managing social accounts and A/B testing results.  Although LCG was a brand new company when they engaged Inflayt, they understood the importance of building their social clout now instead of later.

"The Inflayt team has been incredibly straightforward with us about costs, results, and timelines from the very beginning. That's made it easy for us to focus on other core needs of our growing business. They've really made it easy on us!"
Kelly Fetick President & Co-Founder, Landis Consulting Group
The Outcome:
Landis Consulting Group has an established brand identity for their startup. They have gained market traction in the region. Now they have the flexibility to make incremental updates to their digital marketing strategy as they go, and they have a marketing partner who understands their language!
Contact Inflayt and see how we can help your brand expand!