Pittsburgh-based IT services firm Advanticom closes big deals from online leads
Industry – Information Technology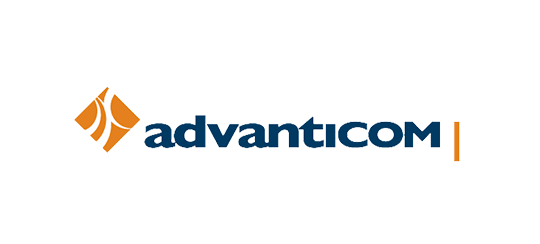 About

Advanticom
Advanticom Inc. is an information technology services firm providing enterprise-class services to companies in Western Pennsylvania. Ranked as one of Fortune's 5000 fastest growing private companies, Advanticom is also the only IT firm in the region with an ISO certification.
Advanticom has a 20+ year history of exceptional service in the Pittsburgh region. As the world of IT evolved throughout that time, Advanticom kept up with the changes that put many other companies out of business.
However, with new technology also came a need for new marketing channels. That's when Advanticom engaged with Inflayt to help them open up new sales opportunities in their regional space.
Increased Website Visitors In The First Year
Times ROI on a Record-Breaking Campaign
Conversion Rate on Segmented Campaigns
How we helped:
Optimized Brand and Web Presence
Like many professional services firms, Advanticom was so dedicated to delivering great customer service that they neglected their own brand development for many years. Inflayt gave Advanticom's brand a visual overhaul to introduce a personal touch aligned to the values of this award-winning firm.
Search Engine Optimization
Even local companies can make big gains by investing in SEO. Inflayt put together a localized strategy to bring up Advanticom's rankings in search engines, leading to a big bump in organic traffic.
Online Lead Generation
Most tech firms win the majority of their business from word-of-mouth referrals or direct sales calls. With Inflayt's help, Advanticom now has new lead generation channels online that run on autopilot.
Marketing Automation
When a prospect engages with Advanticom online, they enroll in an automated system of communications that help them get answers to their most important questions.  Blogs, events, industry updates – regular updates go out to all Advanticom subscribers without any extra overhead time.
Event Management
Inflayt goes beyond the internet to assist Advanticom in all event planning and execution required for new lead generation.  From our remote offices we handle local meet-ups, trade show sponsoring, speaking engagements, and vendor event tie-ups.  That takes a lot of time and effort off of the core team's shoulders.
Advertising
Advertising is a great augmentation to any organic marketing activities.  Inflayt runs web ads for Advanticom that generate profitable leads on a recurring basis.

"Working with Inflayt has made it very easy for us to consistently execute our marketing activities without constant oversight. The guys at Inflayt understand our business goals better than anyone around and take the lead on helping us grow. Inflayt is my remote CMO."
Brian Conboy President & CEO, Advanticom
The Outcome:
Advanticom has found a long term marketing partner who understands their extremely technical business.  Now they have additional marketing channels that contribute to the growing business.  Most importantly, Advanticom can focus on providing great services to existing customers while an expert team fills the sales funnel.
Contact Inflayt and see how we can help your brand expand!